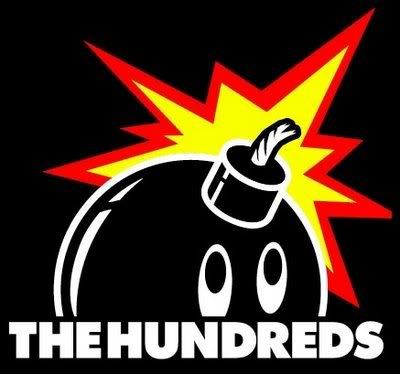 I just logged on the hundreds' website just a few seconds ago and was greeted with a
new page
. The hundreds has been doing it for 5 years. Its not an old company at all and seeing the progress it has made in just a few years really got me to thinking about one of life's ultimate questions, but before I get into that lets talk hundreds. I don't skate and I'm not from LA, having said that you would think I would have no reason to support or wear a brand like TH. Right? My history in the streetwear culture all have something to do with drawing, college, bathing ape, and Supertalk. The one talent I can always thank god I have is drawing. I consider myself a decent artist. I didn't have a job my first year in college and to be honest didn't want one. I wanted money so I decided I needed to start a tee shirt brand. The first brand I noticed was a bathing ape. Back then (before nigo met pharrel) it didn't get a lot of media exposure (at least in the US) and was super underground. Bape was the shit, so I thought "hey I can do that too".
I mean how else do you go from this...
to this...
To make a long story short
evil vader
was developed (see 5th post from top, thats me). It was really just a ploy/foundation to eventually launch my very own streetwear brand that I would sell from on campus. So I started posting on supertalk.superfuture.com and that's where I met Bobby (online that is) and he was cool as fuck. As time passed by, I got a job, realized a lot of fags post on supertalk, and I gave up the ambition of starting a tee shirt company.
So about the ultimate life question that I was inspired to answer from the hundreds page, its a very simple question: How do I leave a imprint on this world before I go?
Or is it?
Remember this:
Almost brings a tear to my eye, and I don't know why. So lets have it for the hundreds, leaving a mark on the streetwear scene and getting their dreams and art sense out there. $uccess is not easy to come by so even though it (
$
,
$
,
$
,
$
) was not mentioned in the entire post, I know Ben and Bob are somwhere in LA rolling in dough, and why shouldn't they.