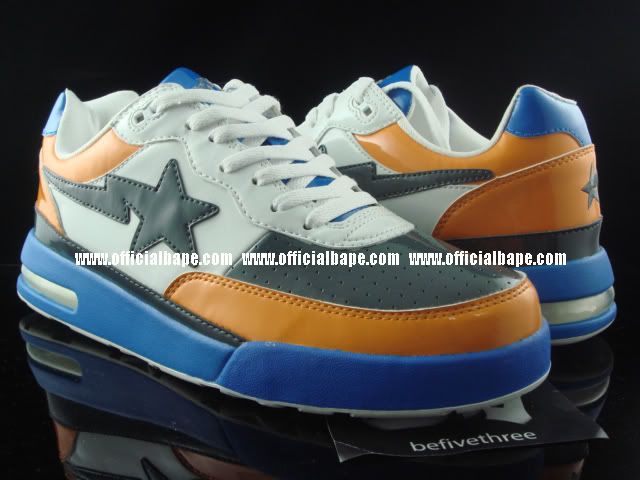 I'm not real big on kicks, but occasionally when I see something I like I enjoy posting it on the site. These are the latest Bapestas Maebashi" RoadSta to be exact. They are very fresh to say the least and from what I understand they are only available online on bape.com.
Props to
official bape
for the scoop
And since we are on the topic of sneakers I also like the new nba street air jordan kicks on
hypebeast
, those are real fresh. But I don't know whether I like em because they look good or because I loved the original street game.